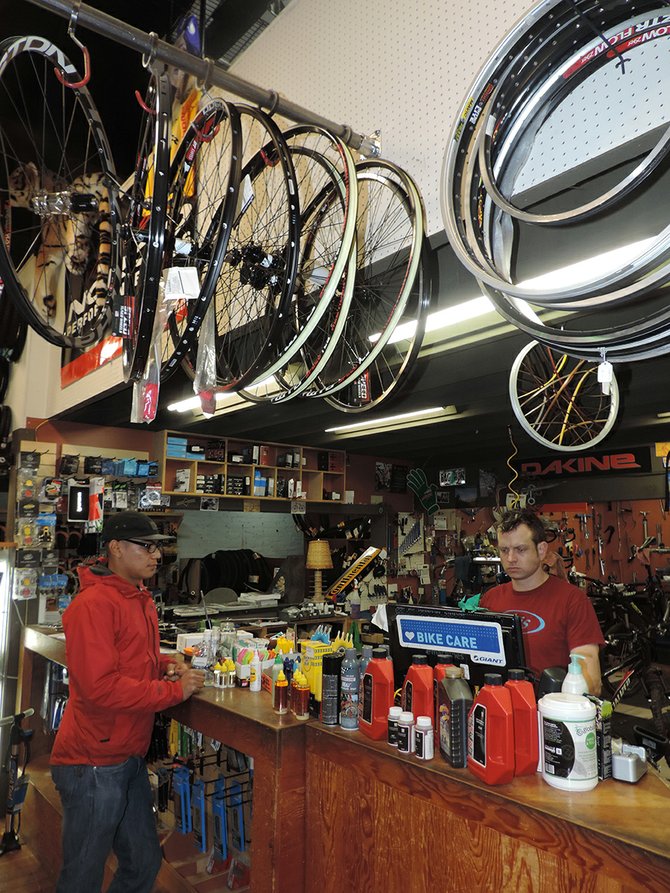 discover bicycles, at the epicenter of the State Street construction work, has felt the brunt of the work's effects. Owner Kurt Buddendeck, pictured Thursday with customer Isidro Bello, says business is way down this year because of the project.
Stories this photo appears in:
City responds to merchants' State Street concerns
City officials pledged to take steps to respond to merchants' complaints that the Urban Renewal Project in downtown Hood River is hurting business.