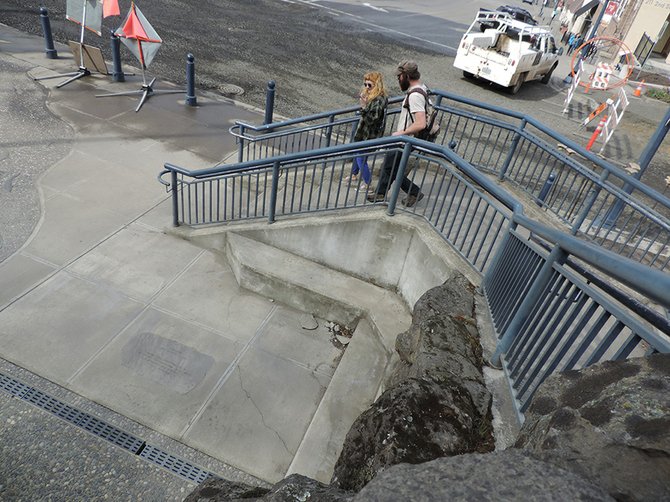 Sidewalk cracks at Overlook Memorial Park are visible at right in this photo, above, from the Second Street stairs. At right, the view east from the stair landing, shows work so far on the elevated sidewalk constructed by Crestline. The new sidewalk will run as far as First Street, where a new stairwell will connect it to the street-level sidewalk, and the city parking lot. The Second Street stairs will be closed for two or three days later this month so Crestline can tie in the landing and the new sidewalk.
Stories this photo appears in:

Old valve, new problem.