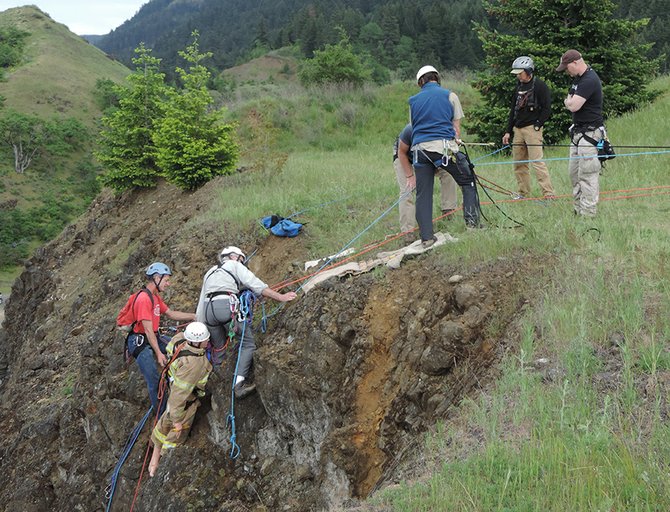 CRAG Rats work together to raise "Denny" to the top of this cliff in a former quarry near Mark O. Hatfield Trailhead Saturday. John Inglish, in red, and Steve Castagnoli have harnessed Denny, while Ron Martin, Jay Sherrerd and Dennis Kline work from above. Visible at the cliff edge are carpet remnants used to protect the ropes from unnecessary wear and tear by sliding on jagged basalt rock.
Stories this photo appears in:

Crag Rats clung to a jagged cliff worthy of their name Saturday afternoon.