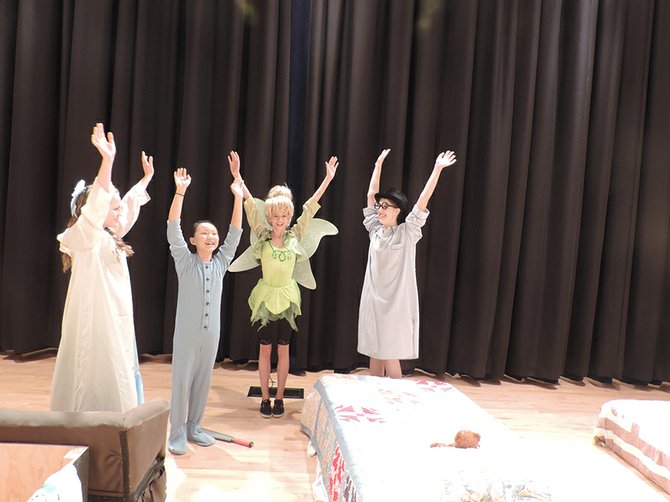 "This give us confidence!" Gaby Wilson (Tinkerbell), center, says as she and fellow actors lift arms and stretch moments before curtain Thursday. With her, from left, are Lauren Church as Wendy, Khloe Systma as Michael, and Alexandra Buckles as John.
Stories this photo appears in:

Students learn about community while presenting drama this weekend
You can't script what happens backstage — but you can use it as a teaching moment.