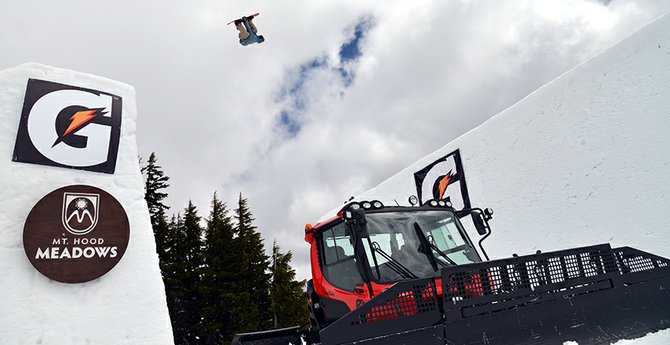 Craziness: An unidentified snowboarder is pictured upside down about 50 feet in the air over a snow cat while doing a triple backflip Sunday at Mt. Hood Meadows during SNOWBOARDING Magazine's Superpark 18 event.
Stories this photo appears in:

Superpark draws world's best to Hood for spring finale
Many of the world's best snowboarders were at Mt. Hood Meadows last week for the 18th installment of SNOWBOARDER Magazine's highly touted Superpark exhibition, which featured a closed-to-the-public course of features that can only be described as ludicrous by anyone but the select few crazy, and talented, enough to fly off them at breakneck speeds.