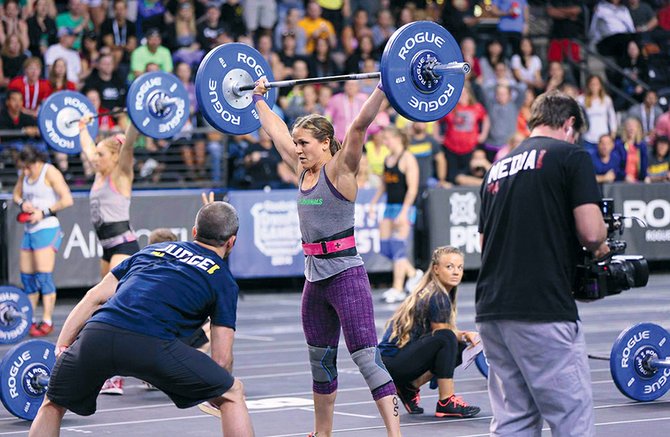 Crossfit Hood River's Regan Huckaby competes in one of many events in the Northwest Regional Championships, where she placed second to qualify for the world-wide Crossfit Games, held this summer in Carson, Calif.
Stories this photo appears in:

Anyone who has seen Regan Huckaby work out in the last year will tell you, she's an absolute maniac. Although as friendly as they come, the 27-year-old Hood River resident is trimmed like a Navy SEAL and can outperform most of the guys in her gym; accolades made all the more impressive by the fact that she's a mother of two young Huckaby rugrats, ages 2 and 4.