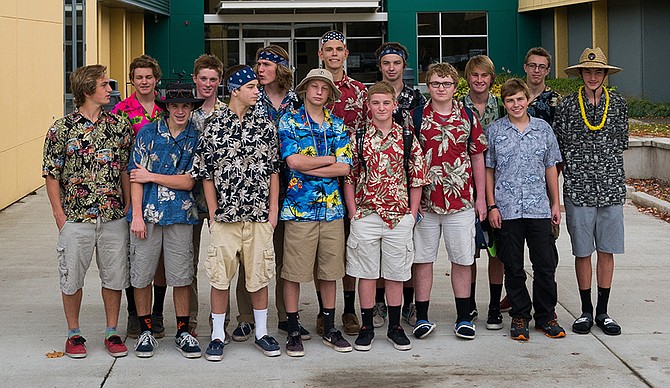 Ready to rock: Hood River Valley High School varsity boys water polo players are headed to Corvallis Thursday night to take on Marist in the 5A state championship semifinal round. Pictured are (back, from left) Leif Bergstrom, Russel Grim, Lewie Taylor, Stan Ocheskey, Arthur Finstad, Cole Rothman, Trey Schilling (Front, from left) Charlie Sutherland, Will Lamer, Adam Cameron, Myles Cameron, JJ Mears, Daniel Mears, Blake Winner and Dakota Kurahara.
Stories this photo appears in:

Hood River Valley High School water polo defeated defending state champion, Mountain View 15-10 last week to advance to the semifinal round of the 5A state championships.