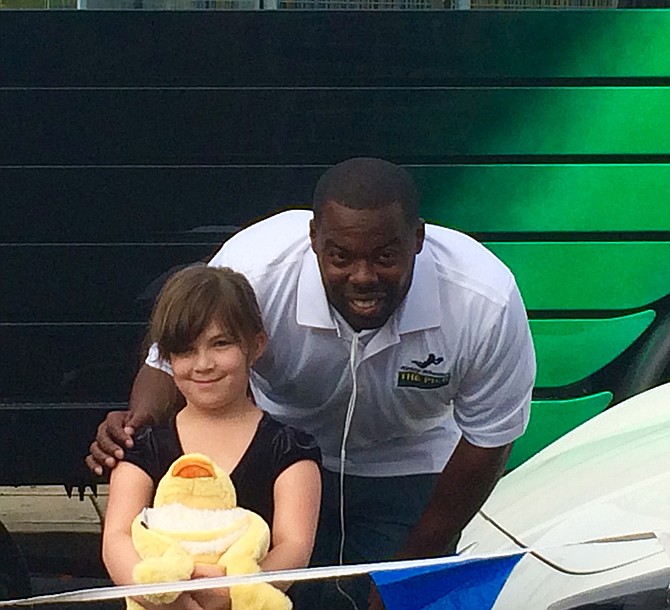 AMANDA EMERSON with Kenny "The Pick" Wheaton.
Stories this photo appears in:

I went to the 2014 Homecoming Celebration at the University of Oregon. My grandma (Joan Yasui) was the University of Oregon Homecoming Queen a long time ago. She was one of the Grand Marshals of the parade. I got to ride in a Maserati with her and wave to the people. I yelled, "Go Duckies." The parade ended at a pep rally where the marching band played and the students all cheered.