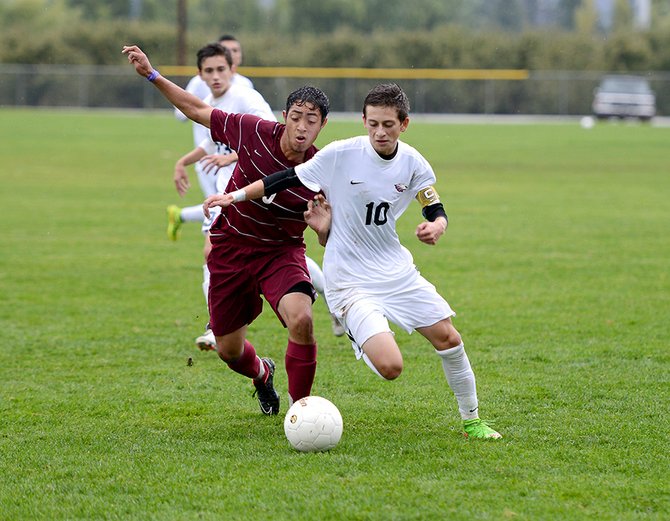 Captain Gio Magana makes easy work of a TD middie on his way to one of two goals he had in the game.
Stories this photo appears in:

Boys also garner player, coach of the year awards
On the heels of a memorable and historic fall season, Hood River Valley High School varsity soccer had four boys and one girl selected as OSAA 5A first-team All-State players, one player chosen as the 5A Player of the Year and a coach selected as Coach of the Year. The 5A All-State awards (first team and second team) were announced last Friday and were chosen by all 5A coaches from the state.

All considering, the fall of 2014 was a good season for Hood River Valley High School athletics.

Undefeated, Eagles win 6-0 Tuesday, 8-0 Thursday
To say the Hood River Valley High School varsity boy soccer team is on a roll would be putting it lightly. From the looks of it, in fact, they're darn near unstoppable.