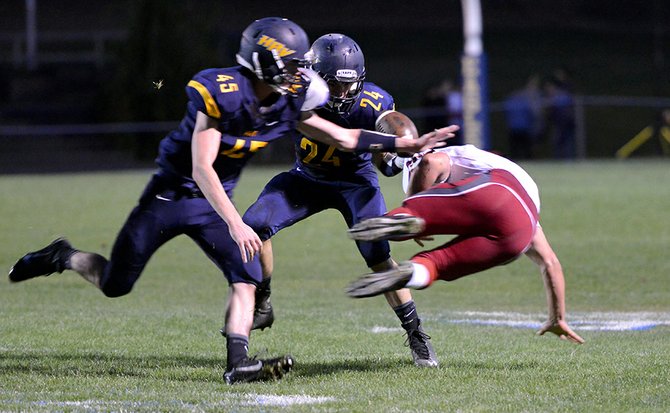 Parker Irusta (No. 24) strips the ball from a Redmond player as Montana Kurahara closes-in. Irusta recovered the fumble.
Stories this photo appears in:

After rough third quarter, HRV football ends on positive note
Hood River Valley High School varsity football got off to an exciting start Friday night in a non-league matchup against the Redmond Panthers. After jumping out to an early lead, however, the Eagles lost momentum to a powerful and undefeated Panthers lineup that dished the home team a 49-27 loss. The Eagles (1-3) will look to bounce back from the result this Friday as they host the struggling North Eugene Highlanders (0-4) for their annual Homecoming game at 7 p.m.