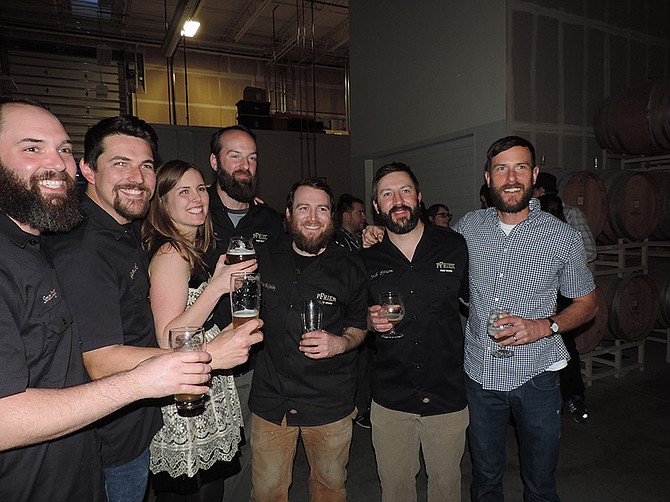 THE BREW crew from pFriem Family Brewing toasts the release of the brewery's first bottles, April 2 in the "sour room" at the expanding brewery. From left are Simon Trager, Gavin Lord, Dave McGinley, Annie Pfriem, Dan Peterson, Josh Pfriem, and Sean Grover.
Stories this photo appears in:

pFriem Family Brewing held a party April 2 to launch its first bottles since opening in 2012. pFriem now sells 23 beers in annual, seasonal, limited and barrel-aged varieties. The Classic series is offered in a capped 500ml German-style bottle while the Select line and barrel-aged beers are being packaged in a corked and hooded 375ml bottle.