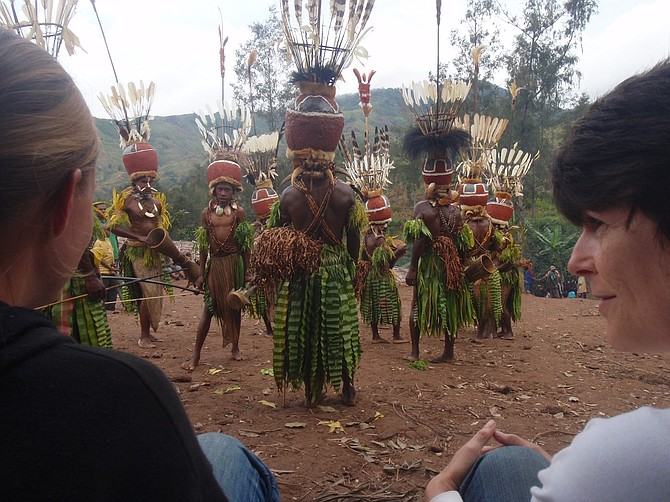 Traditional sing-sing welcomes the arrival of Mary Lively and her group to the village, accessible after a brief hike. The westerners stayed in austere guesthouses, and met with the Kalam people of a hard-to-reach area of Papua New Guinea.
Stories this photo appears in:

Papua New Guinea: Hood River woman witnesses rituals beautiful and brutal
After three flights, two days, and a 16 hour time difference, I arrived at Port Moresby, Papua New Guinea, exhausted and apprehensive but full of anticipation.