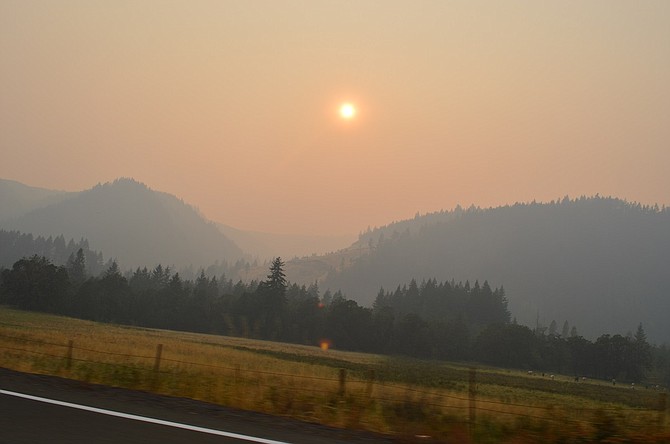 Smoke screen: Haze along the Dee Highway near Odell around 6 p.m. Sunday puts an eerie cast on the landscape. Three northward views on Saturday from the same location at Waterfront Park beach during the SUP Challenge illustrate the increasingly-smoky conditions in the Gorge Saturday and Sunday from mid-day to late afternoon.
Stories this photo appears in:

Air quality: the clearest thing is that dangers continue
The famous crystal clear views of the Gorge have been little seen in the past three weeks, but the concern with our smoke-congested environs more for health than aesthetics – especially for the sake of the elderly, those with chronic diseases, and for children.