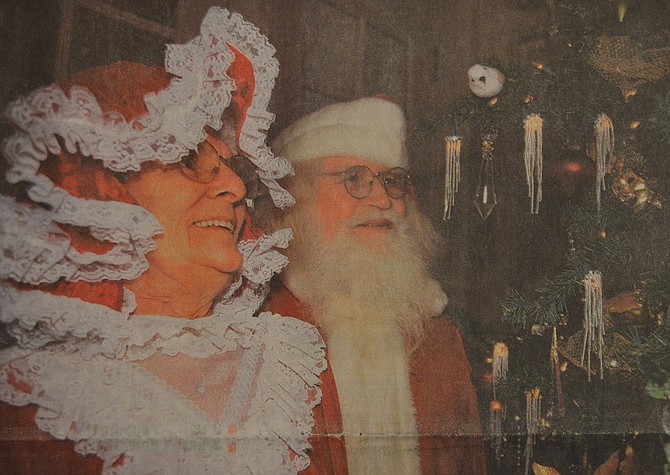 December 6, 1995: Season Greeters — Mr. and Mrs. Santa Claus, who also go by Don and Leona Donley, keep a full schedule during the holiday season. Their dozens of stops include the Columbia Gorge Hotel, where this photograph was taken. They will be at the Hood River Hotel tree trimming party Wednesday. They've been making Saint Nicholas appearances the last 14 years. Photo by Mike Doke.
Stories this photo appears in:
The eight-inch snow punch nature threw Thursday caused trucks and timelines to go awry. Classes started late and ended early for Hood River County School District. Teachers, staff and drivers scrambled to get kids onto busses and home as snow kept accumulating throughout the morning. "More trouble than snow," was how Jose Guzman of Guzman Towing pup it, after a day of pulling cars out of ditches.