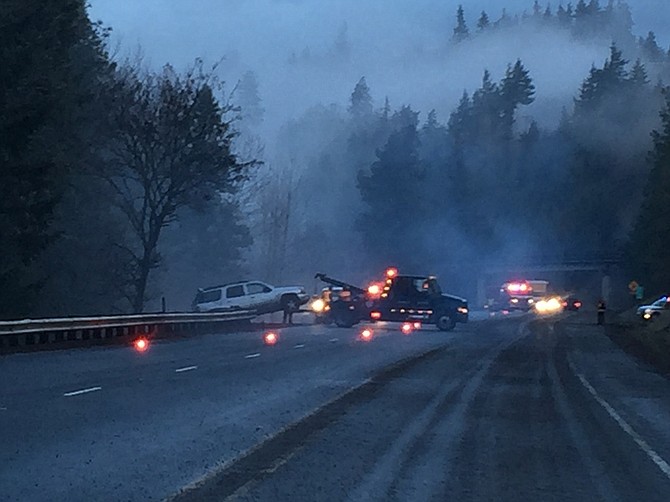 LAW ENFORCEMENT and fire agencies responded to multiple vehicle problems on icy Highway 35, including this SUV up over the guardrail, southbound near Whiskey Creek. Displaced gravel caused by skidding cars is visible at right. ODOT dispatched de-icers to improve travel safety.

Stories this photo appears in:

Two crashes on Highway 35, about three miles south of Hood River, closed off the roadway Thursday morning.