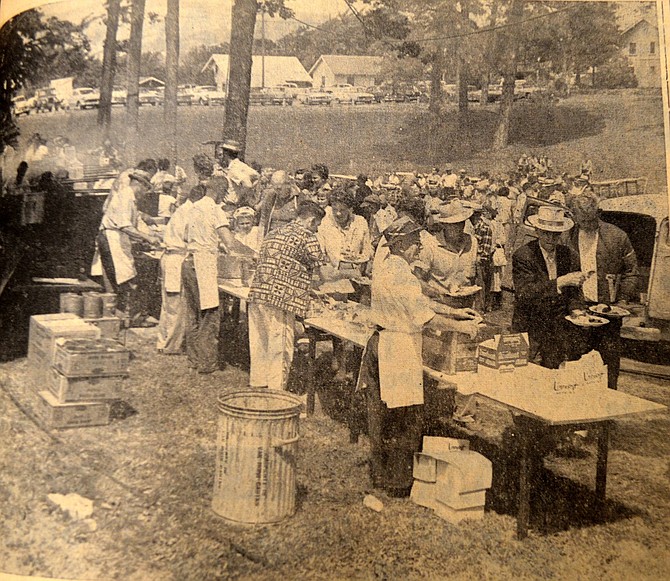 A 1961 Hood River News clipping showed the park on July 4, and the park has been the focal point of Independence Day events ever since.
Stories this photo appears in:

The decades have matured Jackson Park. What began as a humble, hilly plot of grass and trees has become a truly impressive family gathering place, thanks to a continued effort from the community throughout the years.