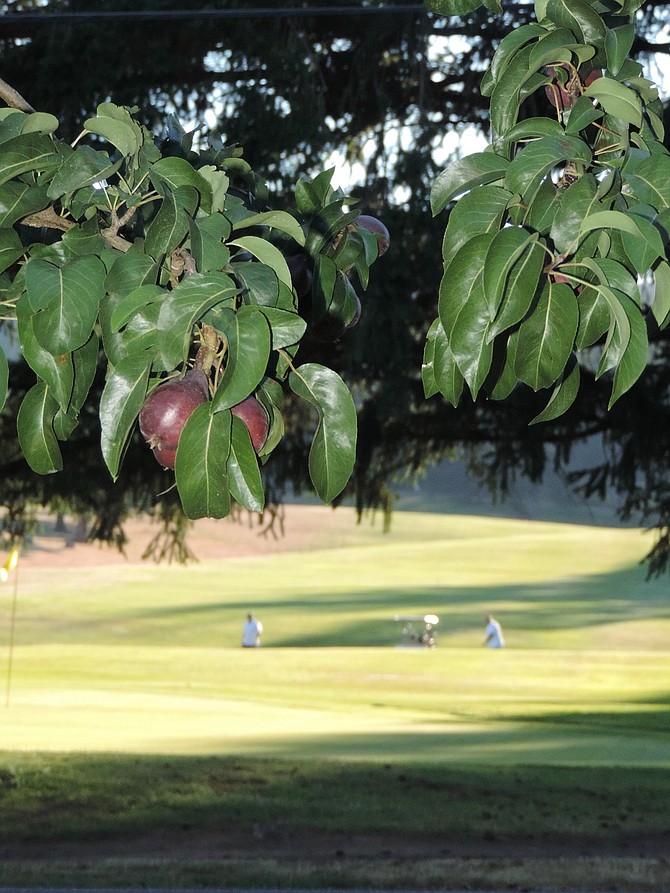 FRUIT develops on west Hood River valley trees while golfers enjoy a summer round. Irrigation districts are working with customers to cut back on water use in order to reserve sufficient supplies for farmers. Irrigation district officials are hoping Governor Brown's drought declaration this week will help raise awareness among the general population about the need to cut water use at least 25 percent.
Stories this photo appears in:

Hood River Co. and two-thirds of Oregon are now designated
Hood River County joins two more counties on Oregon Governor Kate Brown's drought emergency list.