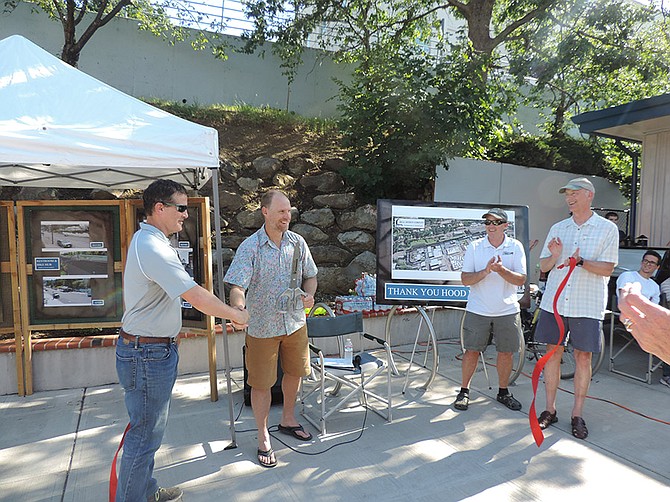 AT THIRD and State, Mayor Paul Blackburn shakes hands with Stoner Bell of Bell Construction, after cutting the ribbon on the Urban Renewal Project. At right center is Hood River resident Eric Kerr of Crestline Construction, and Hood River City Manager Steve Wheeler. Below: a 2013 photo of a century-old stairwell that had been located at center in photo above.
Stories this photo appears in:

City celebrates Urban Renewal completion
The new street trees added needed shade as the City of Hood River formally dedicated the 18-month State Street Urban Renewal Project on the warm evening of June 5.