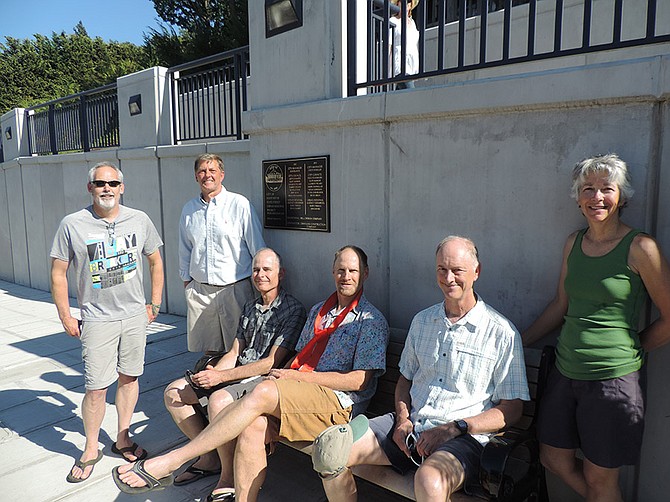 CITY OFFICIALS, past and present, gather at the new plaque commemorating the State Street Urban Renewal project. From left are City Councilor Mark Zanmiller, Urban Renewal District board (and Port of Hood River commissioner) Hoby Streich, former mayor Arthur Babitz, Mayor Paul Blackburn, City Manager Steve Wheeler, and City Councilor Kate McBride. The plaque and bench are just below the new elevated sidewalk connecting Second Street stairs to the city parking lot at First and State.
Stories this photo appears in:

City celebrates Urban Renewal completion
The new street trees added needed shade as the City of Hood River formally dedicated the 18-month State Street Urban Renewal Project on the warm evening of June 5.