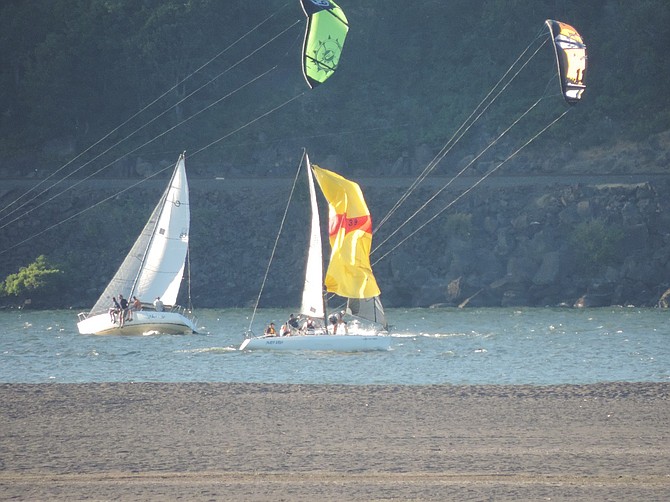 KITERS and yacht crews share the river Wednesday night just off Marina Beach and the Spit. With temperatures near or above 100 degrees this weekend, the beaches will throng with sailors, paddlers and swimmers, including crowds at this weekend's Beach Bash at the Event Site.

Stories this photo appears in:

Stay cool as you can, keep safety rules in mind
Dangerously hot weather is predicted for Oregon and Southwest Washington through Sunday.