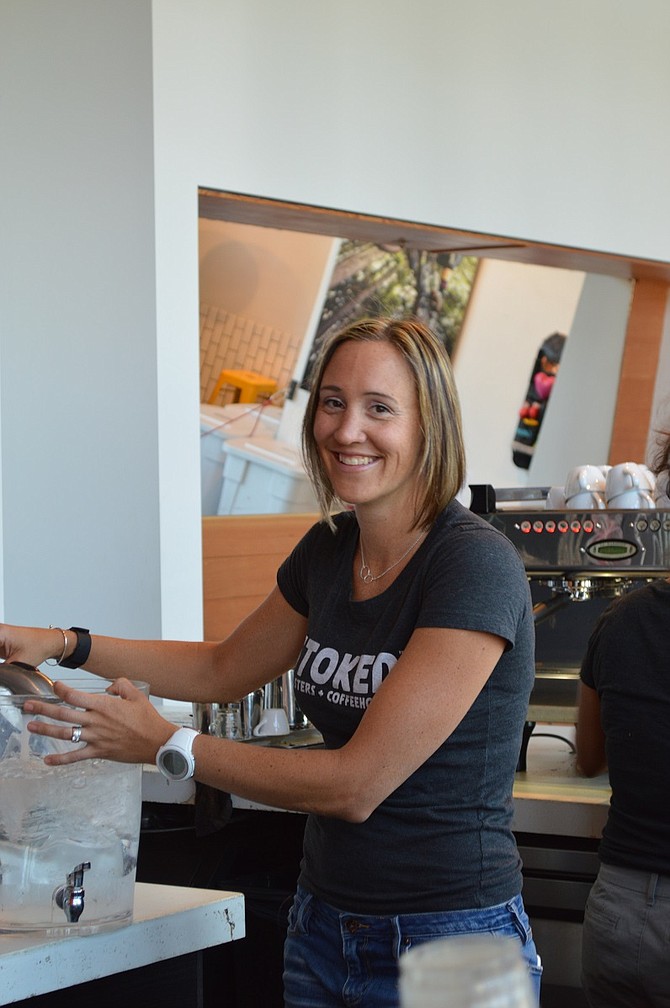 About the author: Jax Mariash Koudele, keeping cool at the Stoked Roasters counter, is an elite ultra-runner who loves to dive into the mountains and navigate through the forest on adventures to be one with nature. She has a deep drive and passion to live a full life with adventure always at her fingertips. An entrepreneur of two businesses, with Stoked Roasters Coffeehouse and Mariash Marketing, she taps into running to find her Zen and has a very humble take on the sport.
Adventure soothes her soul, wherever she may be on the planet, and ignites her spirit daily. Sponsors are CEP Compression, VOKE Tab, Drip Drop. Instagram: @wonderwomanjax.
Stories this photo appears in:

When one thinks of going on a vacation, or in this case, a third attempt for entrepreneurs at a honeymoon, you would think it would mean they are seeking out beaches, lounging, and the typical "vacation." Not for Lance and Jax Koudele (who wrote this account for Travelogues).