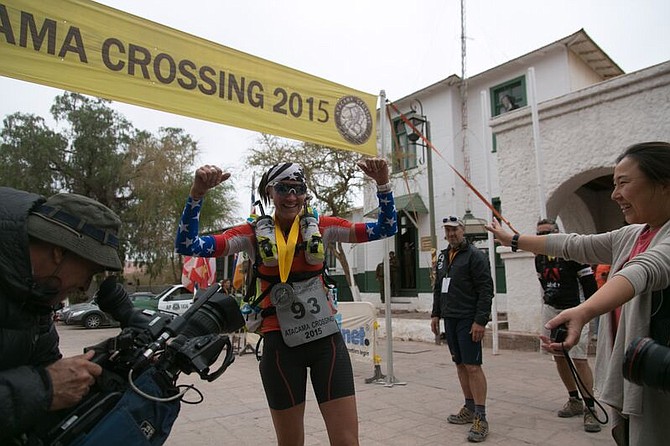 JAX Mariash Koudele fell to her knees but quickly stood and hugged her husband, Lance, at the end of the Atacama Crossing. The "vacation" to South America involved more workouts to prepare for the Oct. 31-Nov. 1 Javelina Jundred (which also involves a "Jalloween Run Party") in Arizona.
Stories this photo appears in:

When one thinks of going on a vacation, or in this case, a third attempt for entrepreneurs at a honeymoon, you would think it would mean they are seeking out beaches, lounging, and the typical "vacation." Not for Lance and Jax Koudele (who wrote this account for Travelogues).