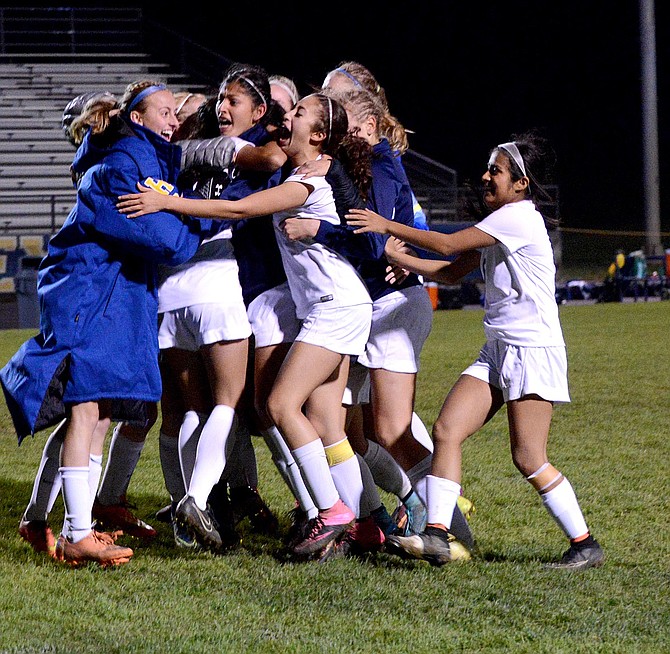 HRV'S ROUND 1 playoff game unfolded in dramatic fashion Wednesday night, with the girls beating Ashland in a shootout after the game remained scoreless following two overtime periods. Above, the team celebrates following the win; Yahaira "Yaya" Chavarria takes what would prove to be the game-winning penalty kick.
Stories this photo appears in:

HRV's Round 1 playoff matchup with Ashland had all the makings of a tight game, as the teams were closely ranked and had similar win-loss records, but neither team was likely expecting what transpired on the pitch Wednesday night in Hood River.