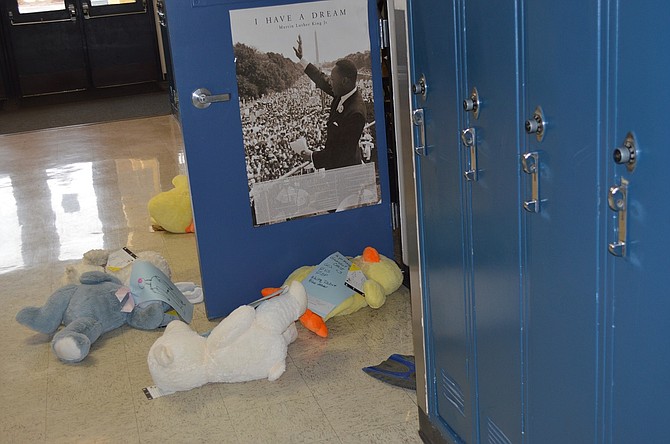 PLUSH ANIMALS played the part of victims in HRV's active shooter drill Saturday. Tags attached to the bunnies, ducks and lambs detailed where the victim had been injured, and how grievous the wounds.
Stories this photo appears in:

A drill challenged Hood River Valley High School to imagine the devastation of an active shooter on campus, and how local officials would coordinate a team response.