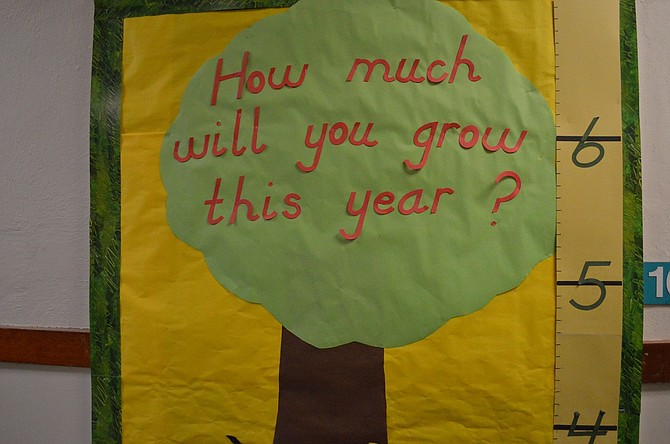 Say what you want about standardized testing and the Common Core, every school provides a different learning environment. Students will see this all-important question, at right, on a bulletin board in May Street School's old section, home to Kindergarten classes as well as a popular thoroughfare to get to the playground. The bulletin board is one example of how staff members adorn classrooms and hallways in differing ways to welcome, inform, and encourage students, just as principals, teachers and other staff work together to plan curriculum and instruction that meets their students' needs. By early fall, bulletin boards as well as general wall space will fill with student artwork and other projects, and the halls themselves will regularly serve as instructional space as most schools in the district are at or over capacity.
Stories this photo appears in:

New faces, details for 2015-2016
On Tuesday it all begins again, for students, at least.