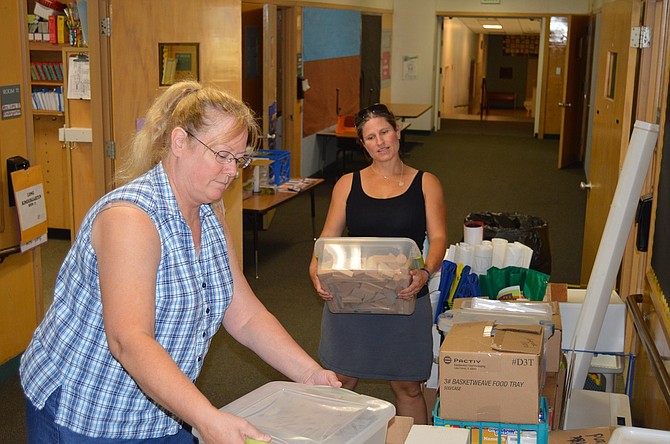 Mid Valley Elementary teacher Denise Long helps new kindergarten teacher Diana Robertson sort classroom supplies in the school's hallway Aug. 29. Long has been at Mid Valley since 2004, and has taught kindergarten for the past five. Robertson is one of nine new teachers at Mid Valley.
Stories this photo appears in:

New faces, details for 2015-2016
On Tuesday it all begins again, for students, at least.