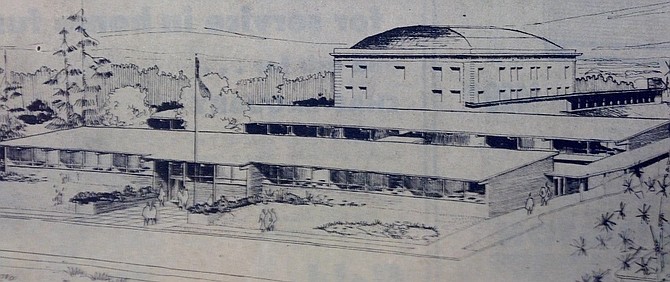 Sept. 9, 1955: Looking southeast from the corner of May and 10th streets the proposed replacement for May Street School appears in the drawing above by architects Edmundson & Kochendoerfer of Portland. The original structure was built in 1908 as a high school and later converted to a grade building.
Stories this photo appears in:

Proposed construction of a $440,000 furnished building to replace May Street School is expected to be voted on by the city district three early next month. The proposed structure would increase the number of classrooms from nine to 14 and would provide a cafeteria for a hot-lunch program and facilities for large banquets of a community nature, the school board explained.