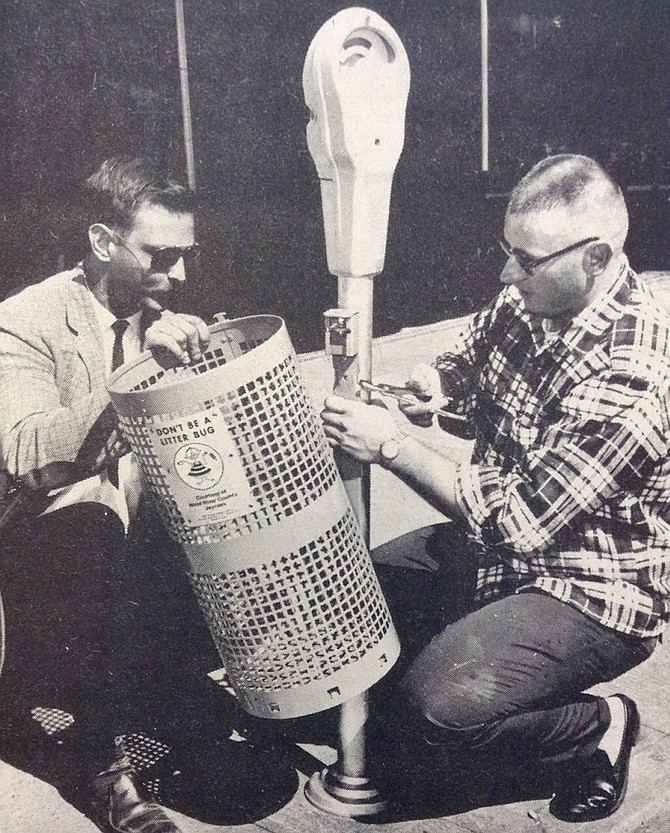 Sept. 9, 1965: Jaycees Tom Senior, left, and Gary Jones put one of 19 litter baskets in place which the club purchased for Hood River business districts. The baskets cost about $300, and were purchased with profits from this year's Miss Hood River County Pageant. Jaycees installed the baskets on meters and utility poles in the town's two main business districts. They said the City of Hood River has arranged with garbage collectors to empty the baskets. Ves Garner was project chairman for the Jaycee litter baskets.
Stories this photo appears in:

Proposed construction of a $440,000 furnished building to replace May Street School is expected to be voted on by the city district three early next month. The proposed structure would increase the number of classrooms from nine to 14 and would provide a cafeteria for a hot-lunch program and facilities for large banquets of a community nature, the school board explained.