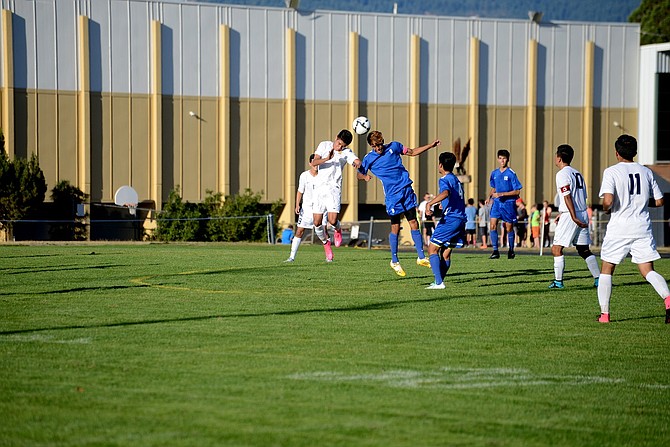 HRV BOYS SOCCER had its home opener against Hillsboro on Tuesday, which ended in a 1-1 draw. Senior forward Andres Baeza (in white) contests for a header with a Hillsboro player.
Stories this photo appears in:

Tuesday's 1-1 result is the HRV Eagles' first tie since the 2013 season
The HRV boys soccer team didn't exactly get the result it was looking for in Tuesday's home opener against Hillsboro, where the Eagles remained on even footing with the Spartans throughout the majority of the game, which ended in a 1-1 draw.