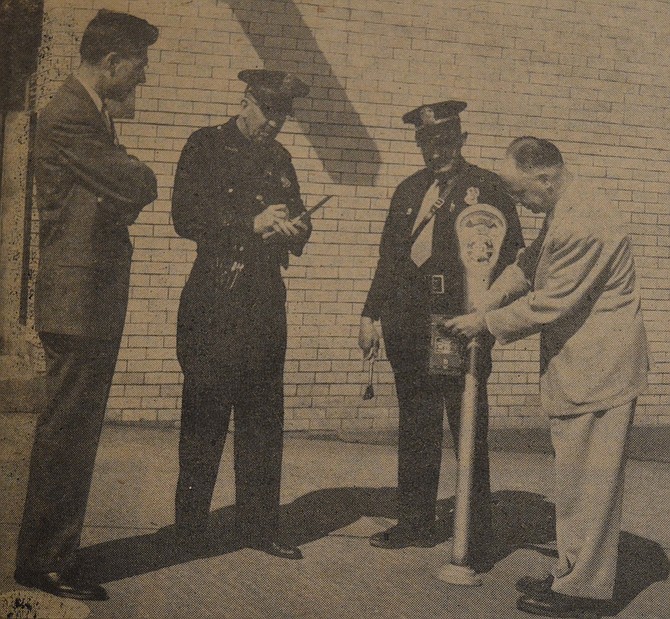 April 12, 1956 — Fine-o-meters are being installed on parking meters in Hood River. Mayor Charley Howe, right, illustrates how a motorist with an over parking violation may conveniently deposit the fine enclosed in the envelope-parking ticket in a fine-o-meter and thus save a trip to the city hall or county courthouse. Six meters are being located in uptown and 10 in downtown. Sergeant F. S. Criswell, writing out a ticket, patrols the meters. Ed Miller, left, is chairman of the city's police committee which recommended the installation of the fine-o-meters as a public courtesy. Chief Francis Woolston reminds that a 50-cent fine is charged for over parking so long as it is paid within 24 hours. After that, the violation is $1.25.
Stories this photo appears in:
"We had an earthquake — I felt it," said the unidentified caller Monday afternoon. "A friend called me, and he said he felt it too." It was the first indication that Hood River area residents noticed what was later identified to be a mild earthquake which centered south of The Dalles and measured 4.8 on the Richter scale. No damage was reported.