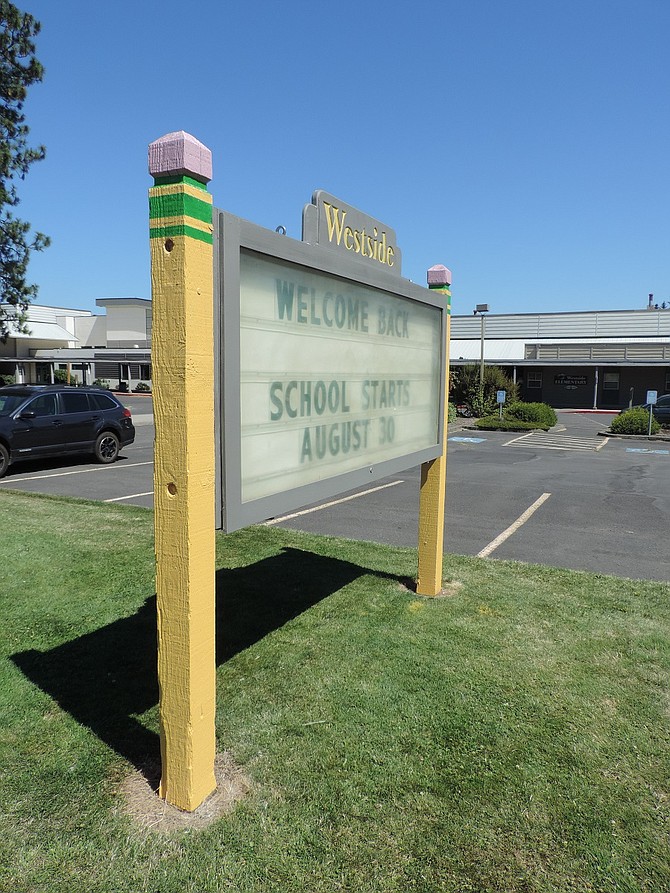 AT WESTSIDE Elementary, pencil posts are a whimsical reminder that school is about to start. Instructional aid Angela Hunter painted the pencils on the school sign this month. "Those posts always reminded me of pencils, and I just thought it would be a fun thing for people to see when they come back," Hunter said.
Stories this photo appears in:

School is back. What's different this year?