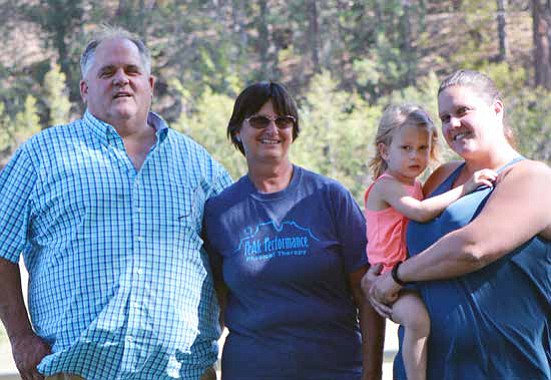 The Hanna family gathers at their ranch pasture. From left, Jim, Glenda, Rozalyn, and Josie.
Stories this photo appears in:

Long before the patty hits the bun, ranchers in the Columbia Gorge region work hard to raise their cattle with a gentle touch, hoping their daily toil — and compassion — will pay off down the road. The resulting naturally raised beef finds its way to plates on tables throughout the Gorge in a variety of ways. Here, we take a look at two of them.