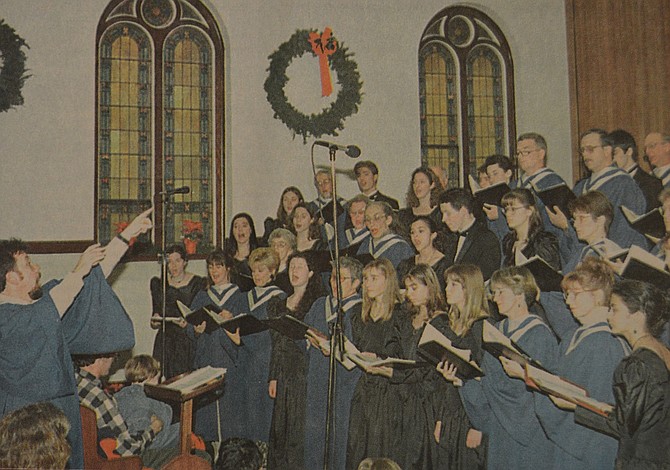 December 25, 1996: An estimated crowd of 175 persons packed Riverside Community Church on Friday, Dec. 20, for a noon concert performed by the combined church and Hood River Valley High School choirs. The concert choir and treble choir from the high school performed a number of Christmas selections in addition to melding their voices for several combined numbers with the church group, directed by Mark Steighner. Jim Kelly photo.
Stories this photo appears in:

The "crystal ball stuff" of population projections shows Hood River County experiencing a relatively modest growth rate over the next 20 years, according to the county planning department.