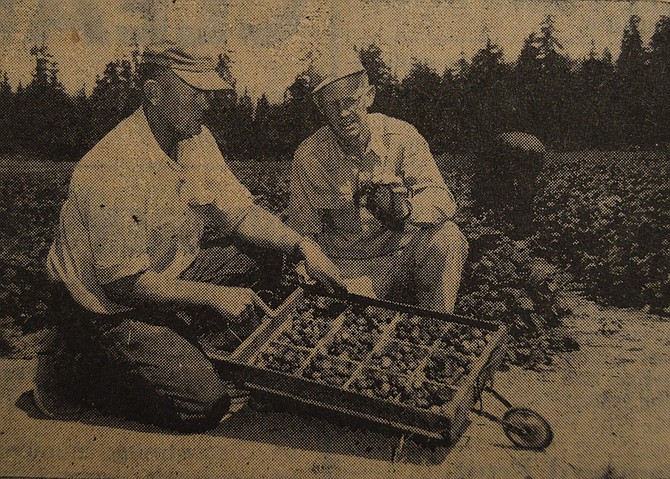 July 26, 1956 — Marshall Strawberries are the variety of choice of two Parkdale growers, Bill Vollmer, left, and Sheldon Laurence. Both have invested in mechanized tools to plant, grow and pick berries. The carrier pictured here facilitates picking and may be pushed between rows beside pickers.
Stories this photo appears in:

Cool July weather, plus an extended schedule, led to an all-time fair attendance record for the Hood River County Fair, said Manager Doris Jensen after the four-day run ended Saturday night.