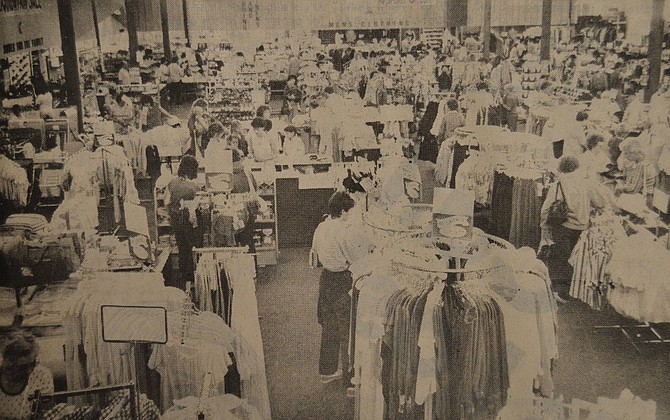 July 30, 1986 — Customers were waiting for doors to open last week when Falk's ID store in the Hood River Shopping Center started preparing for a major change. The store was purchased by new owners, and will become The Hub, one of a group of retail stores headquartered in Washington State. Because of the changeover, much of the Falk's merchandise was marked down substantially to move it out. The bargains weren't wasted on Hood River customers, who filled the store throughout the sale to haul away their "finds." The name change is scheduled to take place next month.
Stories this photo appears in:

Cool July weather, plus an extended schedule, led to an all-time fair attendance record for the Hood River County Fair, said Manager Doris Jensen after the four-day run ended Saturday night.