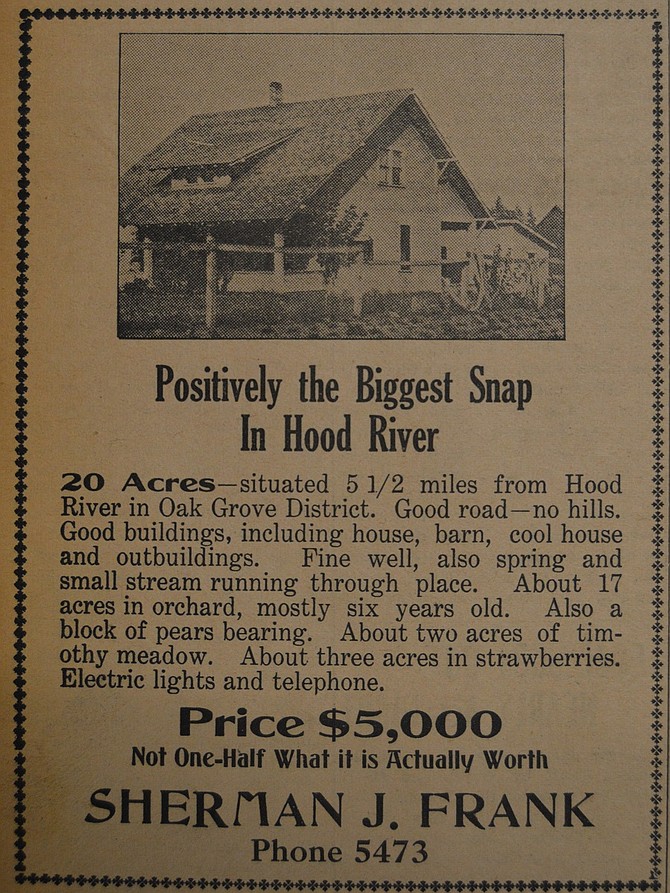 March 15, 1916 — This house ad for 20 acres in the Oak Grove district includes a house, barn and outbuildings, strawberry fields, electric lights and telephone, all for $5,000.
Stories this photo appears in:
Business street lightning now under construction was explained by W.C. "Bill" Sunby and Hal Puddy before the Monday night meeting of the Heights Boosters. The Boosters are scheduling a series of speakers in a study of the feasibility of an improvement program for Hood River and Indian Creek areas. Post office requirements for a sub-station were also explained.