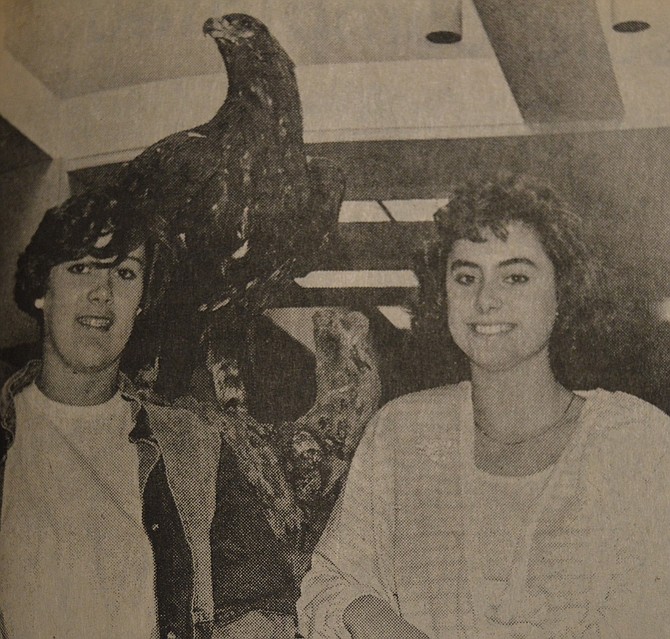 March 19, 1986 — Hood River Valley High School student body Vice President Heather Blaine, left, and Treasurer Tonnie Forward welcome the school's new mascot, Aquila Victorius. The golden eagle, found dead near Bend, was acquired by the school from the State of Oregon, and was mounted for display with funds donated by the 1985 graduating class.
Stories this photo appears in:
Business street lightning now under construction was explained by W.C. "Bill" Sunby and Hal Puddy before the Monday night meeting of the Heights Boosters. The Boosters are scheduling a series of speakers in a study of the feasibility of an improvement program for Hood River and Indian Creek areas. Post office requirements for a sub-station were also explained.