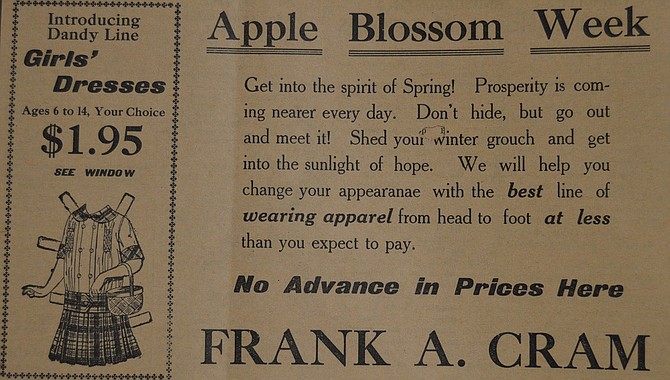 May 3, 1916 — "Shed your winter grouch" with some new wearing apparel.
Stories this photo appears in:

A number of women who appeared at the polls in the special school election Friday were challenged as to their qualifications and, upon appeal to County Assessor Wickham, they were disqualified. In several instances the action of the election board threated to cause hard feelings. Women who held joint deeds with their husbands believed themselves qualified voters. In not all cases, however, did their names appear with their husbands' on the tax roll. Where this omission occurred they were not legal taxpayers.