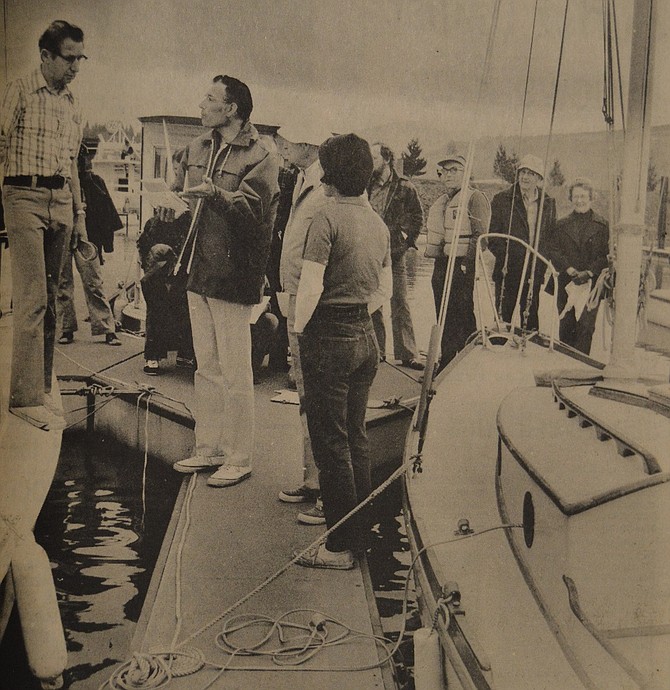 May 6, 1976 — New sailors took to the water for the first time Thursday in a class sponsored by the Hood River Yacht Club. There were plenty of instructors on hand. One of them was Dick Radliff, who stands on the boat deck. He's talking with two other instructors, Dr. Jim Wade and Walt Mellenthin, the man in the white hat. In the background, students wait to get boarding instructions. The first evening on the water was spent familiarizing students with rigging and terminology.

Stories this photo appears in:

A number of women who appeared at the polls in the special school election Friday were challenged as to their qualifications and, upon appeal to County Assessor Wickham, they were disqualified. In several instances the action of the election board threated to cause hard feelings. Women who held joint deeds with their husbands believed themselves qualified voters. In not all cases, however, did their names appear with their husbands' on the tax roll. Where this omission occurred they were not legal taxpayers.