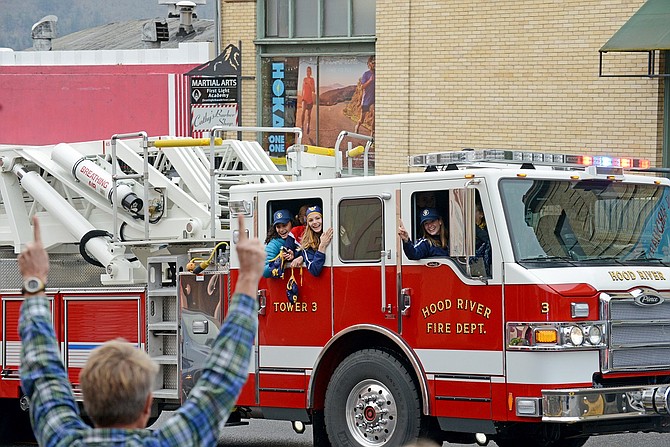 The Hood River Valley High School girls water polo team won the 5A state tournament last weekend in Corvallis, defeating Summit 5-2 in the championship game. It is the first water polo title in the program's history. Above, HRV water polo players Courtney Castaneda, Jamie Robinson (obscured), and Faith Ocheskey, along with Head Coach Kellie Dunn (left to right), raise their index fingers to make the "No. 1" sign during the victory parade that went through Hood River midday Sunday. Dave Cameron, who helped start the program a few years ago, is the man in the foreground of the image, who is doing the same.
Stories this photo appears in:

Hood River Valley Eagles defeat South Albany, Sandy, and Summit to win first 5A state title in program history
They may have started from the bottom in 2014, but now they're here.