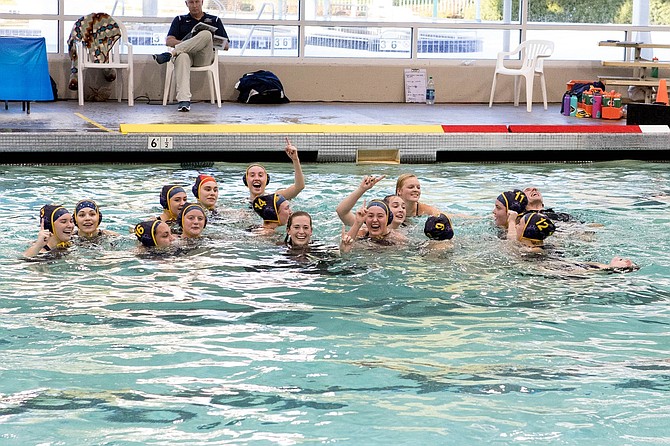 TAKING A DIP: Members of the HRV girls water polo team and coaching staff bob around in the pool at the Osborn Aquatic Center in Corvallis after defeating Summit in the title game late Saturday afternoon. Coaches Kellie Dunn and David Robinson were not prepared for the celebration, but were pulled into the pool anyway by their players — street clothes and all.
Stories this photo appears in:

Hood River Valley Eagles defeat South Albany, Sandy, and Summit to win first 5A state title in program history
They may have started from the bottom in 2014, but now they're here.