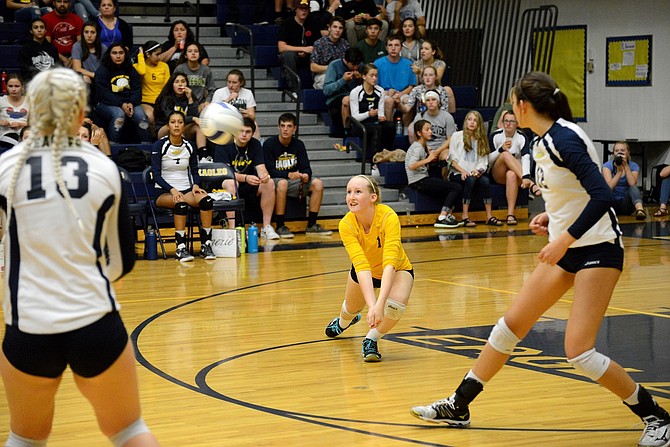 CAN YOU DIG IT? Rebecca Johnston gets low, recording one of her team-high nine digs during Tuesday's win against Pendleton (above). She would do even better on Thursday, racking up 19 digs — another team high.
Stories this photo appears in:

They haven't played a game in the month of October yet, but the HRV volleyball team has already clinched, at the very least, a play-in berth.