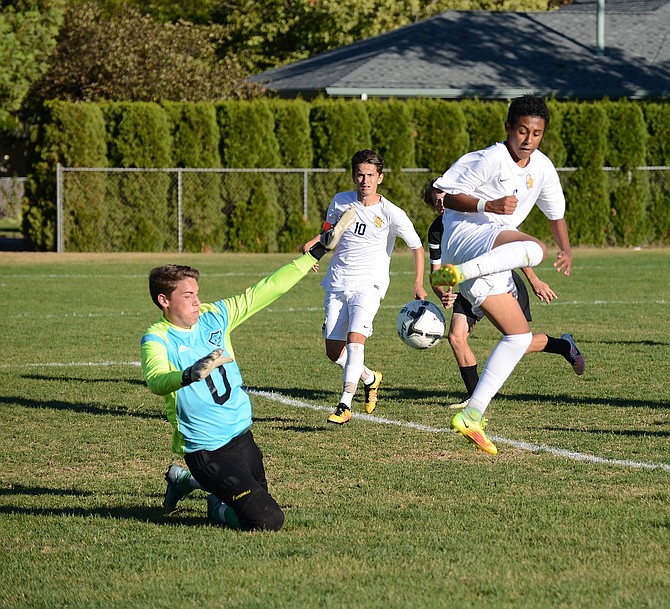 Saul Chavarria, who had three assists in the game with Pendleton, connects on a corner kick, as Noe Magaña (No. 10) lurks in the background, waiting to pick up the rebound and score.
Stories this photo appears in:

Eagles enjoys 8-0 romp against Bucks, draw to 3-3 against Woodburn
Tuesday afternoon was a bad time to be a Buckaroo.