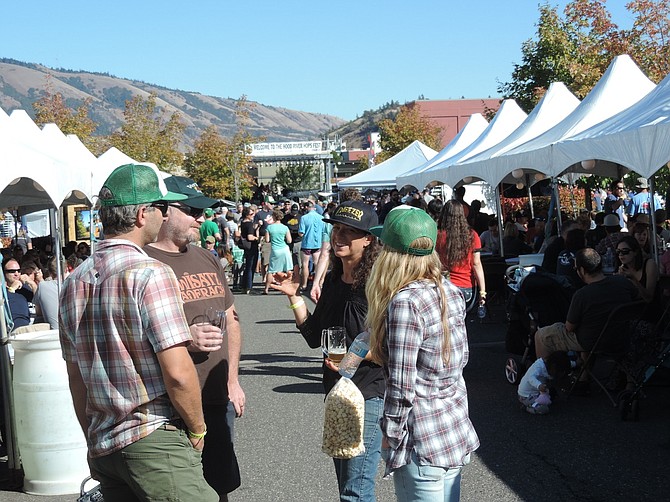 SIPPING in the sunshine, at 2016 Hops Fest, returning on Sept. 23, 2017.
Stories this photo appears in:

More than 4,750 fresh-hop beer lovers came to Hood River on Sept. 24 for the 13th annual Hood River Hops Fest, the Pacific Northwest's largest fresh-hop beer festival. A total of 49 Oregon, Washington and California breweries — the most ever to be featured at Hood River Hops Fest — participated, with 63 original seasonal fresh-hop beers on tap.