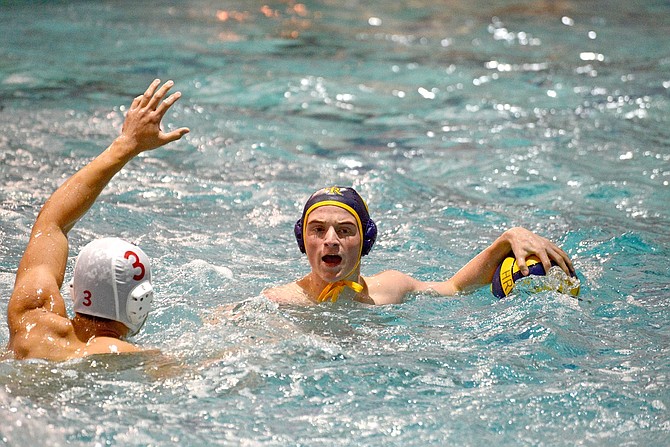 JJ Mears calls to his teammates to set up a play in Tuesday's home match against David Douglas. Mears, a junior, scored a dozen goals Tuesday, then a half-dozen Thursday against Hillsboro, helping HRV to secure a win in both contests.
Stories this photo appears in:

The HRV boys water polo team has typically spread around the scoring fairly well this season, but that was not the case this past week.