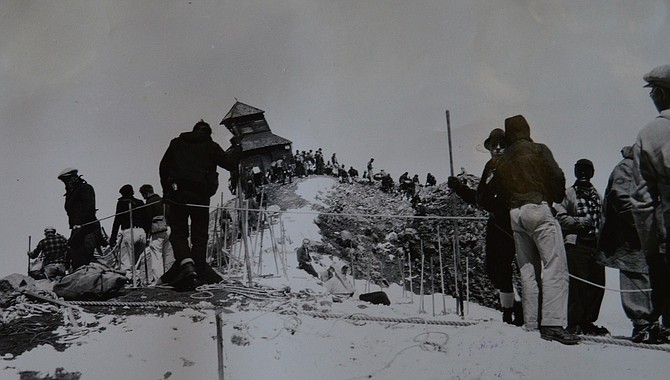 The Crag Rats celebrate their 90th anniversary this Sunday with a gathering at the Pine Grove hut. Above, a July 1940 photo from the annual Legion Climb, aided by the Crag Rats — easily distinguishable in their checked shirts.

Stories this photo appears in:

Mountaineering group celebrates 90 years on Sunday
The community is invited to gather at the Crag Rat Hut in Pine Grove this Sunday, Oct. 30, to help one of Hood River's oldest organizations celebrate their 90th anniversary.