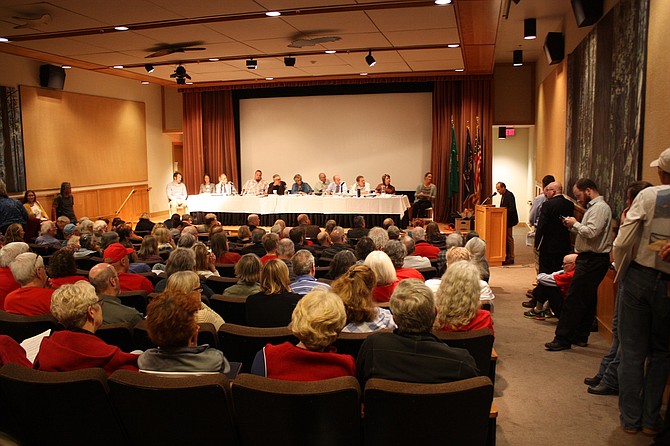 PPEAKERS line up to offer comments at the Discovery Center auditorium Tuesday afternoon as the Wasco County Planning Department held a quasi-judicial hearing on Union Pacific Railroad's application to extend a railroad siding in Mosier.
Stories this photo appears in:

'We know we dodged a bullet,' Mosier mayor says during five-hour session in The Dalles
Perhaps just two or three years ago, Union Pacific Railroad's plan to add roughly four miles of new track in the Columbia River Gorge near Mosier probably would not have sparked much of a fuss. But times have changed.