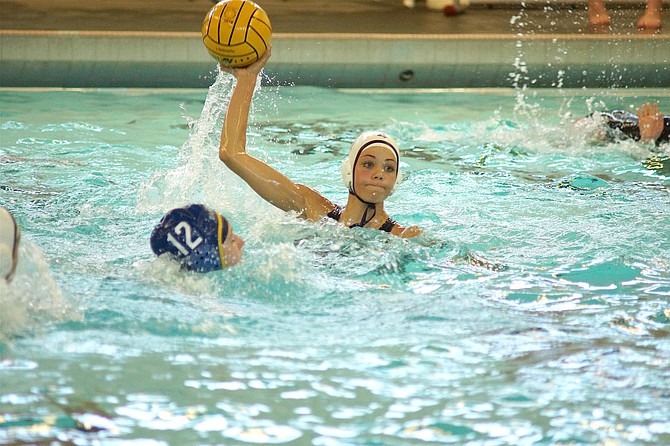 HRV GIRLS WATER POLO had a big win on Thursday over Barlow, defeating the 6A water polo powerhouse for the first time in the history of the Eagles' girls program. Above, frosh Faith Ocheskey, one of the key additions to an already talented roster, winds during the game against Barlow. Ocheskey led the team in scoring with three goals.
Stories this photo appears in:

Proving once again that they are a team on the rise, the HRV girls water polo squad scored another victory Thursday evening and though it was only the second contest of the season, it was a historic one.