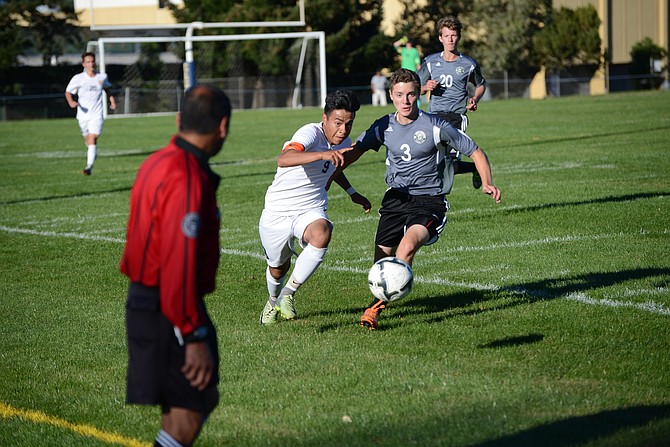 5A FINALS REMATCHES against Summit (2013) and Wilsonville (2015) both went HRV's way this week, with the Eagles defeating Summit 2-1 and Wilsonville 5-1. The victory over Summit was the 40th game in a row HRV has gone without a loss. Above, Jorge Campos (white jersey) chases the ball.
Stories this photo appears in:

Nov. 16, 2013. That was the last time the HRV boys soccer team lost a game, playing Summit in the 5A finals, falling to the Storm, 2-0.