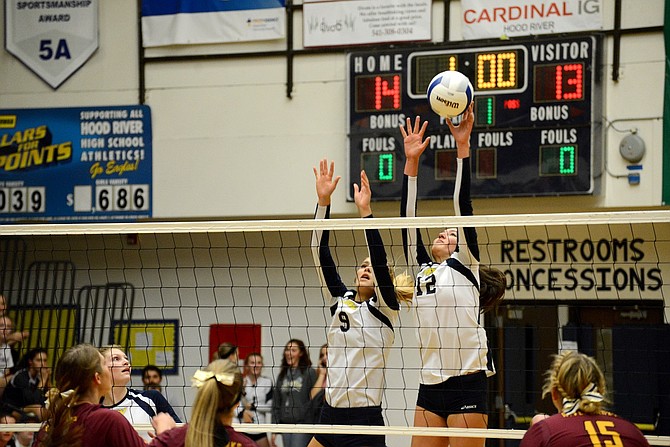 Katie Kennedy (No. 9) and Shae Duffy (No. 12), go for a block during the first set of the night.
Stories this photo appears in:

After narrow win over Pendleton, HRV volleyball shuts out Hermiston, TD to take first round of league play
After escaping with a win against Pendleton and then recording its first loss of the season in a tournament with Liberty last Saturday, the HRV girls volleyball team apparently decided to take any lingering frustrations out on Hermiston Tuesday night, walloping the Bulldogs in three lopsided sets.